Equipment Image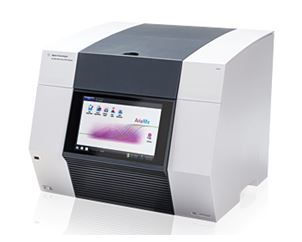 Instrument Details
The AriaMx Real-time PCR System is a fully integrated quantitative PCR amplification, detection, and data analysis system. The instrument has five optics modules.
Make
Leica Microsystems, Germany
Model
Light Cycler® 480 II System with analytical Software
Working Principle
The system design combines a state-of-the-art thermal cycler, an advanced optical system with an LED excitation source, and complete data analysis software. The instrument has five optics modules and the scanning optics design delivers optimal separation between the dyes and between samples. The instrument provides a closed-tube PCR detection format that can be used with a variety of fluorescence detection chemistries .
Applications
Gene Expression analysis
Genotyping/HRM capability
mRNA quantification
NGS quantification: library prep, result validation
Nucleic acid monitoring
Rare allele detection
User Instructions
The facility does not have a technical support in terms of trained manpower at the moment. Any person who intends use the machine should obtain prior consent of the Director, ICAR-NIVEDI.
Further, the intended user should bring in his own plates (suitable for use in Ariamx machine), reagents and any other accessories required running real time PCR
For details user can visit https://www.genomics.agilent.com/en/AriaMx-qPCR-Instruments-Software/AriaMx-Real-time-PCR-System/?cid=AG-PT-169&tabId=prod2470021
Contact Us
Director, ICAR-NIVEDI, PB No. 6450, Yelahanka, Bengaluru-560064
Phone: 080-23093111 Fax: 080-23093222
Email: [email protected]